Review: Sephora + Pantone Universe Modern Watercolors Lip Gloss Set 2016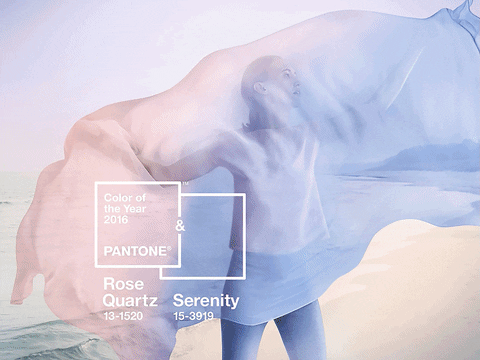 After writing my last post about Pantone's Color(s) of the Year, it only felt right to me to post a review about Sephora + Pantone's Color of the Year Modern Watercolors Lip Gloss Set. The set includes six glosses in six beautiful pastel shades and feature the two colors of the year--Rose Quartz and Serenity.
First Impressions
When I first got my hands on the set, I was completely thrilled with the colors. All of the colors were very soft on my eyes and were actually quite calming. Two colors stuck out not so positively to me at first though: the orange (Cantaloupe) and the blue (Serenity). The orange caught me off guard because it didn't appear to look pastel, but I knew it could probably lead to a nice coral lip color with the right lipstick underneath. Although Serenity is one of the Colors of the Year and is obviously going to be in the set, I couldn't help but think, "Oh no, not another Kesha (blue lips) repeat." However, I still kept my mind open.
Cantaloupe
The orange color, Cantaloupe, was actually a nice surprise for me once I put it on. The color was sheer, but still gave off an orange tint. It works really nicely over my natural lip color and is subtle enough to pass off for everyday wear, but strong enough to be "on trend."
Foxglove
This berry, pastel Marsala-toned gloss is my favorite gloss in the set. Foxglove deepened my natural lip color about two shades and added a nice neutral pink glow to them. I would wear this one as my everyday lip color without a doubt. It pairs perfectly with Buxom's Full-on Lipstick in the shade "San Francisco."
Rose Quartz
I really wanted this color to be my favorite out of the set, but it is a little too light for me. It would look really cool with a dark grey smokey eye, but it looks to ghostly with neutral/light makeup. It's very feminine and surprisingly opaque compared to the rest of the colors in this set. However, if you put it over a berry-toned red lipstick, it looks stunningly beautiful.
Serenity
Serenity, like Cantaloupe, surprised me in a positive way once I put it on. Because of it's blue sheen, it makes my teeth look really white. The color isn't opaque, it's more sheer than anything, but if you put on 2-3 coats, you'll really start to see that blue color pull through. Just for fun I decided to pop this one on over my NYX Soft Matte Lip Cream in Transylvania (deep berry color), and I ended up really liking the result. It was bold, but still wearable for a night out—but for a night out clubbing or dancing, not so much for a first date!
Pale Banana
I really didn't know what to expect when I was about to put Pale Banana on. I knew that yellow glosses don't show up too vibrantly, because they usually get cancelled out by the pigmentation in a person's lips, but I didn't know how this one was going to be. I ended up not loving it and not hating it. The yellow is very sheer, but had a light vanilla-colored cast on my lips if you looked close enough. I wouldn't wear this color alone, but if you put it over a neutral brown or pink shade, it looks gorgeous.
Sunlit Alum
As for the purple gloss, this is also one that I wouldn't recommend wearing alone. For me, it made me look almost sick, but when I put it on top of a Victoria's Secret's lipstick in Tease (a pink color), it looked like it was made for it. It was a very cool look when they were paired together, it has almost an opalescent effect.
Overall Impression
All and all, I'm very happy with these glosses. I am pleasantly surprised with them. The texture of the glosses are very smooth and not sticky at all. They are very moisturizing and lightweight. They feel a lot like Maybelline's Baby Lips lip balms.
I have the bad habit of "eating" my lip glosses and lipsticks off of my lips sometimes, but these glosses actually stayed put for a long time. I had each one on for about 5 hours at a time before reapplying—which is really good by gloss standards!
Overall, I don't think I would repurchase this collection (in these colors,) but I also don't regret this purchase at all. As I've mentioned earlier, there are only one or two colors that I would recommend wearing on their own, but it's also cool to have a set of glosses that can change the tone of other lipsticks that you might already have. This set is a really fun addition to anyone's makeup collection, but it's always nice to have a new "makeup toy" to start off the year with!