Instagram's 12 Most Popular Makeup Brands
Da-dun-dun-dun-do-do-dun-dun-da-do-do-dun-dun . . . I hear that classic "Opening" ringtone play through my dream as I peek one sleepy eye open to grab my iPhone, fumbling until my fingers finally find the snooze button.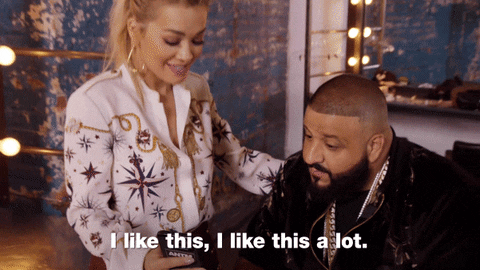 *What feels like 2 seconds later...*
Da-dun-dun-dun-do-do-dun-dun-da-do-do-dun-dun . . . UGH, AGAIN. FINE, I'M UP. I turn my alarm off and take a quick scroll through Instagram. I'm awakened by images of my friend's eventful nights, motivational quotes, gym selfies, and some serious makeup inspiration.
Ten minutes later and I find myself about 50 hashtags deep into the makeup world on Instagram. Bold lashes, sharp liner, perfectly over-lined lips, awe-worthy highlight, chiseled contour—it doesn't seem to end.
While all of the looks are glamorous and visibly different, they do seem to also look very similar to one another. Why? Because some (dare I say "most") of these glamouristas are using the same products and brands.
Luckily, I've done the research for you and found the hottest makeup brands on Instagram. After this post, you'll know a few of popular makeup brands that will help you achieve some of the trendiest looks on Instagram. You're welcome.
Anastasia Beverly Hills is pretty much the queen of makeup brands on Instagram. Those "on fleek" eyebrows you're loving? Anastasia's Dipbrow Pomade and Brow Gel. That confidently carved contour? Anastasia's Contour Kit. Don't even get me started on their liquid lipsticks too…
I don't know about you all, but after Becca x Jaclyn Hill's Champagne Pop highlighter took off, Becca Cosmetics' highlighters exploded all over Instagram—mostly in Champagne Pop, but the other shades (like Moonstone and Topaz) as well. It's been a glow-plosion.
NYX has been trending on Instagram for some time, mainly because it's a super affordable makeup brand with really good quality products. The products that I've noticed the most is their Lip Lingerie liquid lipstick and their Soft Matte Lip Creams. Not only do these products last a surprisingly long time, but they look flawless on camera.
This shouldn't be a surprise to anyone. MAC has some of the best cosmetics out there and not only stays on top of trends, but seems to launch them as well. What do we see most of on Instagram? Lip pencil, lipstick, eyeshadow, and foundation.
This is another company merging popularity from Youtube to Instagram—and I'm excited about it. Of course the brushes themselves are popular, but as far as cosmetics go, a lot of those gorgeous eyeshadow combinations you see are probably Morphe.
Gerard Cosmetics seems to be in the beginning/mid stages of trending on Instagram so far. I think this is because Gerard Cosmetics seems to be mentioned a lot on Youtube and is making it's way to Instagram now. What seems to be most popular? Their lipsticks—featuring satin textures and a variety of beautiful neutrals and bright pigments.
That sharp-as-a-knife liquid liner you're seeing? Two words: Tattoo (or Ink) Liner. "Trooper" is that blackest-black shade you're crushing on.
Maybelline
Yes, Maybelline—one of my favorite drugstore brands—is popping up all over on social media. Why? Their Eye Studio Lasting Drama Gel Liner (blackest black). It's inexpensive, smooth, and super long-wearing.
Lashes, in my opinion, totally complete a makeup look and make it a perfect 10. While there are countless lash brands out there on Instagram—as well as many girls wish lash extensions—Lilly Lashes seem to be very popular at the moment.
Koko lashes
KoKo Lashes have been showing up on my feed a lot lately and in a lot of the "trending" images and "explore posts" on Instagram. I'm not too familiar with the brand itself, but the lashes look gorgeous in photos!
How does everyone on Instagram have perfectly smooth skin, you ask? Well honestly it's probably due to editing apps, BUT also has a lot to do with foundation. Make Up For Ever's Ultra HD Invisible Coverage Cover Stick Foundation is the product you're searching for.
Yes, everyone has pores, but the reason they're not showing up in these ultra-crisp photos is because of editing (once again) and a good primer. The one people seem to be using the most is Smashbox's Iconic Photo Finish Foundation Primer. Smashbox has primers for literally everything—color correction, pore minimizing, lightening, blemish control, hydration, and more!
I could go ahead and list every brand on Instagram that is popular, but as most of you know, trends change—fast. If I see things change dramatically, I'll go ahead and write another post like this for you guys. Until then, feel free to share this article, contact me with questions, and have fun playing trying out some new products/brands!
I've created a board on Pinterest with all of the products mentioned in this post for easy browsing/shopping. Click here to see it.
(P.S. You'll find me on Instagram here)
Disclaimer: These brands are just the ones that I've seen in my experience trending most on Instagram. Feel free to disagree—everyone's feeds are different and the images I see trending today may be different ones that you see trending tomorrow. These brands were also listed in no particular order. This is not a sponsored post—it's just coming from one makeup-obsessed, Instagram-loving blogger with an urge to write interesting and creative posts. Images are not mine. All images (to my best knowledge) have been linked back to the Instagram post of the account that posted the image or the URL where I have found the image.
#makeup #beauty #blogger #anastasiabeverlyhills #beccacosmetics #nyx #mac #gerardcosmetics #katvond #maybelline #lillylashes #kokolashes #makeupforever #smashbox #instagram #popular #MF #B #BEAUTYFAV